P34 ACTIVITIES – GENIKO LIKIO HORTIATI
P34.1. Making a video for promoting the Roman Aqueduct of Hortiatis
In June 2021, the pupils of the Erasmus+ project (A3 class) who had created the short guide of the Roman Aqueduct of Hortiatis (P31.2 Activity) continued to promote the monument by creating a relevant video. The student of A3 class Alexandros Kekos recorded by his drone the monument. He and his classmates Antigoni Koukaroudi, and Aikaterini Olga Papadoudi recorded themselves reading the history of the monument and produced the final video. You can find the video at:
P34.2. Disseminating the virtual activities C4 and C5  
In June 2021, our school posted press releases about the virtual activities C4 and C5  on the websites of the Regional Directorate of Primary and Secondary Education of Central Macedonia and the Municipality of Pilea – Hortiatis.
You can find the press releases at:
https://kmaked.pde.sch.gr/site/index.php/european/deltia-typou-european
https://www.pilea-hortiatis.gr/web/guest/home?p_p_id=bs_news&p_p_action=1&p_p_state=maximized&p_p_mode=view&_bs_news_struts_action=%2Fext%2Fnews%2Fload&_bs_news_mainid=44361&_bs_news_loadaction=view
On 24 June 2021, during the closing ceremony of the school year 2020-2021 at the Geniko Likio Hortiati, Ms.M.Mangana presented the main activities of the Erasmus+ project "PRomotion of Identity, European Culture and Tradition" code 2018-1-IT02-KA229-047925_2, with special reference to the virtual activities C4 "Knowledge and sharing of local Italian cultural heritage, with particular attention on local feast of S. Joseph" and C5 "Let's continue our meeting in Sicily". In addition the pupils of the project presented the video they have produced in order to promote the Roman Aqueduct of Hortiatis.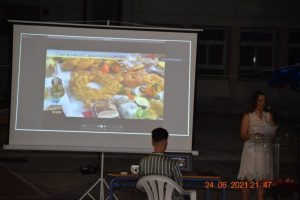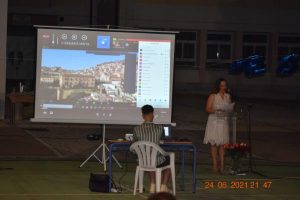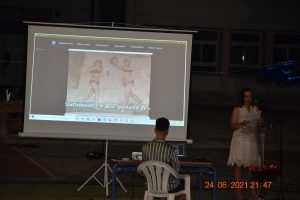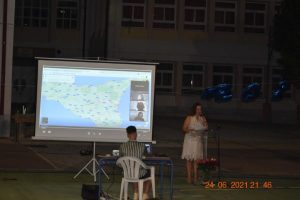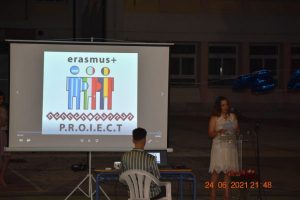 Press release about the C4 and C5 virtual activities at the local press of the Municipality of Pilea Hortiatis
You can see and download the release press (issue 44) at the following website: https://www.pilea-hortiatis.gr/web/guest/ournewspaper
P34.3. Administration of satisfaction and self-assessment questionnaires for all the project's activities until June 2021
This is the link where you can find the survey of our school about the project's activities until June 2021:
https://docs.google.com/forms/d/e/1FAIpQLScby9lF402G2WjJJK0ZXnAhZ0qeL3cjcE6wUwEg4wEgOn-b4Q/viewform?usp=pp_url
This is the link where you can find the file with the answers of the pupils of our school about the project's activities until June 2021: