P33 ACTIVITIES – GENIKO LIKIO HORTIATI
P33. Celebrating Europe Day
Due to the sanitary situation generated by COVID-19 pandemic in May 2021, the students from 'Mihai Eminescu' National College and the students from Geniko Likio Hortiati celebrated EUROPE DAY by organizing online common activities.
Each school created a video with the students' testimonials about their experience in the Erasmus+ Project: "Promotion Of Identity, European Culture and Tradition".
Testimonials – Colegiul National "Mihai Eminescu":  
Testimonials – Geniko Likio Hortiati:

Each student from the target group was asked to give example of 3 words that would define the importance of the Erasmus+ project for them and 3 words that would describe the significance of the European Union for them. With the use of https://wordart.com/my-word-art, we generated 2 word clouds.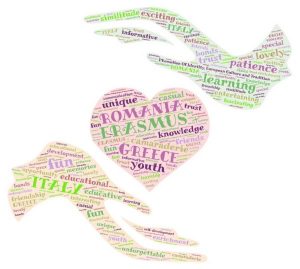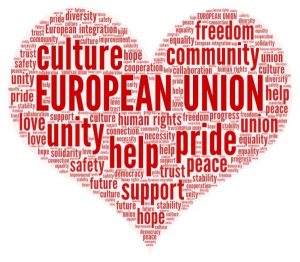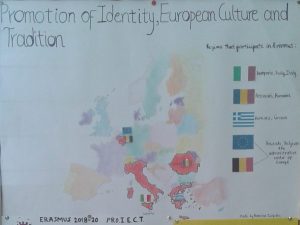 The activities were disseminated on the facebook page of the project https://www.facebook.com/groups/841958769470806