P19 ACTIVITIES OF THE "GENIKO LIKIO HORTIATI" (March 2020)
P19.1. Workshop of producing traditional olive oil soap
On Tuesday 10 March 2020 the pupils of B2 class under the guidance of the chemistry and physics teachers, Mrs.M.Mangana and Mr.E.Tsakiris, of Geniko Likio Hortiati participated in a workshop of producing traditional olive oil soap at the chemistry laboratory of the school.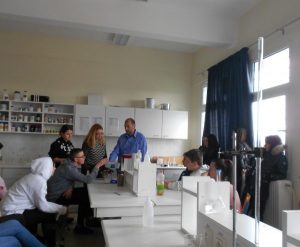 The materials that were used were olive oil (1Kg), sodium hydroxide (135g), water (380mL) and lavender. At first we weighed the materials, trying to be as accurate as possible.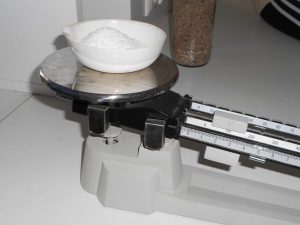 Then we boiled lavender in water and we heated the olive oil at 50oC approximately.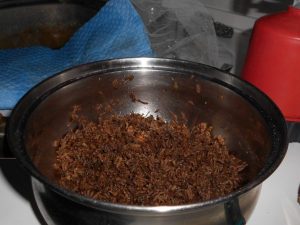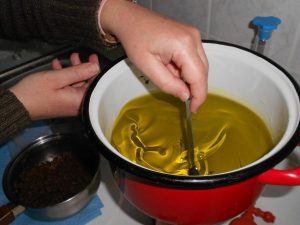 We separated lavender from the water and waited a few minutes for the water to cool. Then we added sodium hydroxide to the water and kept stirring the mixture for a few minutes.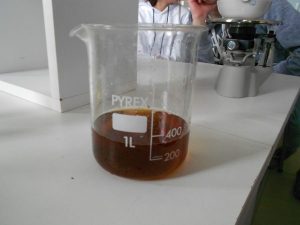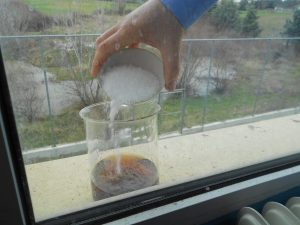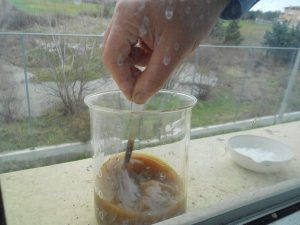 Finally we added the water with the sodium hydroxide and lavender to the heated oil and stirred the mixture until the mixture became more viscous.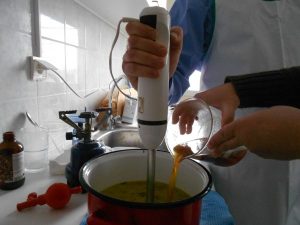 At the end we poured the mixture to the mould in order the soap to mature for about sixty days.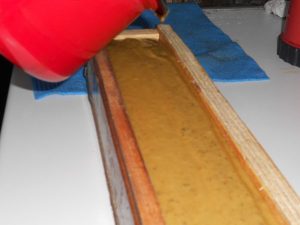 The olive oil for producing the soap can be used fried oil, so the method of producing traditional olive oil soap is also a good recycling practice.
The handmade soaps will be the souvenirs that the Greek pupils will give to the hosting Italian pupils during the C1 Mobility.